Breakfast Club
We are delighted to be able to continue to offer our breakfast club in school each morning, starting promptly at 8:00am. The children should come to the side gate by the library. As the main office isn't open at this time it is extremely important that they arrive on time. Children enjoy a breakfast of toast or cereal with a drink and are taken to their classrooms ready for the start of the school day. Each session costs £2.50 (free to those with benefit related free school meals). Under the covid-19 risk assessment for 2021/22 places are limited to 15 so please book any sessions you need in advance on Arbor.
Please ask at the school office for more information.
After School Clubs
We offer a range of after school activities which change every two terms, these include football, netball, gym, mega-explorers and multi sports. In addition, we are delighted to have Zylo Drama Club, Fame Academy Dance Club and Sama South East Karate Club.
Our current clubs timetable is as follows:
Tuesday:
Multi-Sports (Key Stage 1) - Please contact the office to book
Wednesday:
Mega Explorers - Please contact the office to book
(Key Stage 1 on 12/10, 02/11, 16/11 and 30/11)
(Key Stage 2 on 19/10, 09/11, 23/11 and 07/12)
Netball - Years 3 to 6 to book please do this directly via www.premier-education.com/parents
Friday:
Key Stage 2 Gym Club - Please contact the office to book
If you have any queries, please contact the school office.
Music lessons
There are a number of music lessons during school time which are run by Red Butler Music School – please see their website for more information on the instruments available, payment and booking.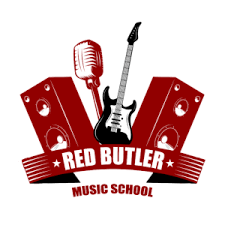 Leaders provide a range of interesting and relevant activities beyond the curriculum.
Pupils engage well in outdoor learning to develop their ability to work collaboratively
and solve problems. They learn to play musical instruments and engage in a range of
sporting and creative activities. Pupils relish these opportunities and describe their
learning with enthusiasm. - Ofsted 2022